Issue number nine hit a slight snag (lack of funds... :[). But will be here soon!
A small promo pack of stickers and little foldie will soon be out. Stickers have slowly been makin' their rounds.
Nick Holeshot/Amigos has this awesome zine reading coming up.
With SUMMER now here/or lack there of (it rained today in Santa Rosa/R.P. a ton! [for us]) a trip out east is sounding rad. Maybe the east-coast is having some better luck with the weather. My only concern would be bring along a bmx.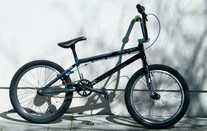 Would I go for hockey/golf bag trick?
Or what a coupled bmx frame? That would set the trip back a few months/maybe a year ha-ha!